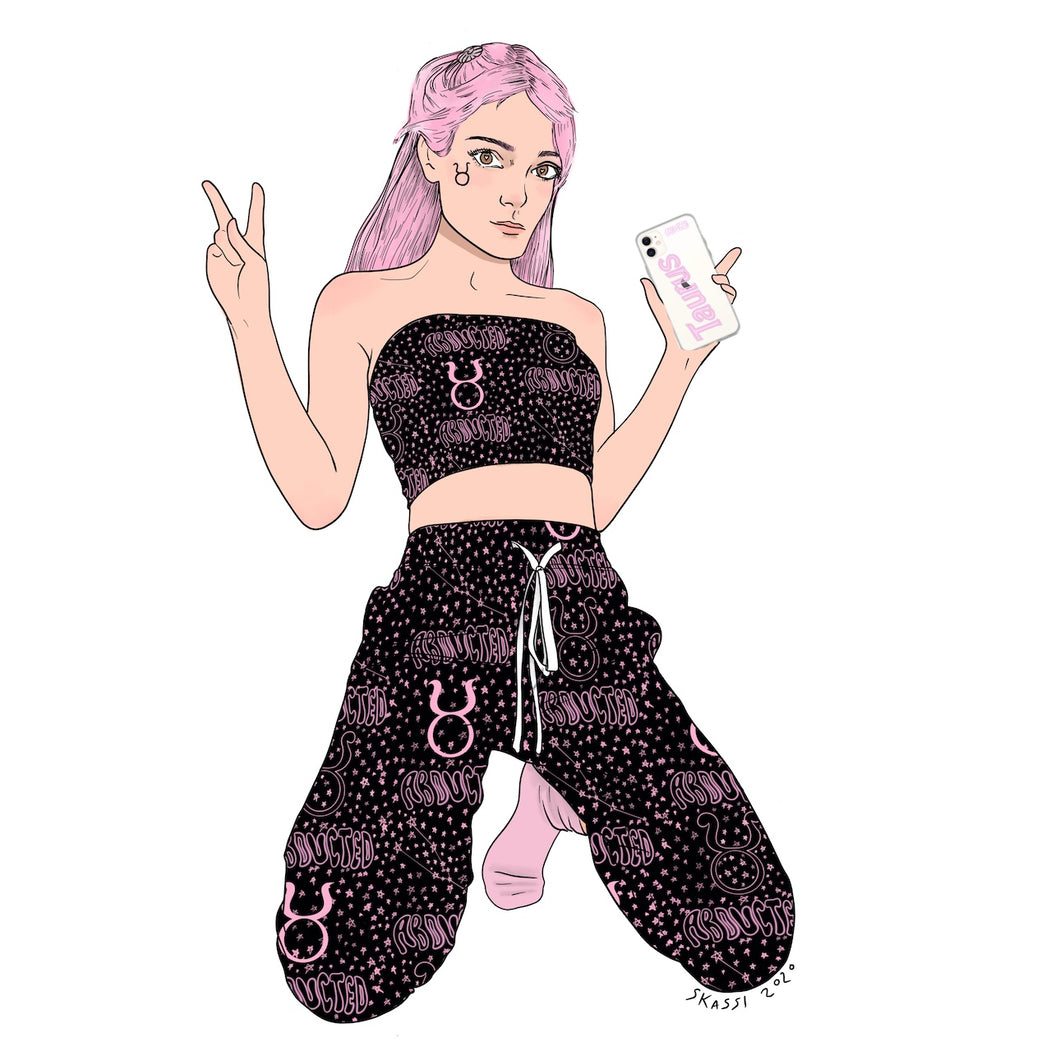 ABDUCTED Taurus Set *PREORDER*
Regular price $120.00 Sale
Part of the ZODIAC Collection featuring ancient symbols and constellations for each sign. We promise you these are the softest, coziest sweats in the Galaxy.
Original Artwork by Katerina Skassi.
In this set you'll receive a Taurus Tube Top & matching Taurus Fleece-lined Sweats. By buying them as a set, you save $15!

If you'd like a different top/bottom size, please specify in the order note.
Thank you!
PREORDER DETAILS
Thank you for preordering! All preorders take 3-4 weeks to arrive. You will be kept up-to-date on all details regarding the status of your order. Preorders are always greatly appreciated because they help fund the next collection. It is also an ecologically responsible way to do business because each item is made to order and helps reduce any unnecessary waste! :)